DS LABORATORIES - SPECTRAL.DNC-N
New Powerful Hair Regrowth Treatment for Men And Women
size : 60ml / 2fl.oz.
Spectral DNC-N features new powerful compound called Nanoxidil. Unlike anything, Spectral.DNC-N is the first hair-follicle treatment to employ Nanoxidil 5%, a powerful new alternative to minoxidil, with high efficacy and no known side effects.
Broad market The solution works for both men and women with mild to severe loss.Whole head. Spectral.DNC-N delivers results both at the vertex and along the hairline, unlike minoxidil.
Latest science The formula encourages hair-follicle health and growth by opening ion channels, inhibiting androgen metabolism, suppressing dihydrotestosterone, and blocking inflammation.
Premium ingredients Spectral.DNC-N also includes Aminexil®, procyanidin B-2, adenosine, copper peptides, and retinol.
Long lasting The key compounds treat continuously for 12 hours — longer than any conventional product — due to its advanced Nanosome encapsulation.The breakthrough hair-support system means strength and growth for all men and women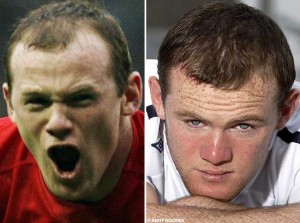 Soccer player Wayne Rooney
Features:
Contains new compound Nanoxidil
A breakthrough innovation
Clinically proven to provide the appearance of thicker hair
This product is intended for Men and Women with mild to severe hair loss
Grows normally strong & healthy hair
Remarkable treatment that work with patients who have previously not responded to hair loss treatments
Works on the entire scalp, including frontal baldness
Combines the finest, research grade ingredients, including Aminexil®
Highly recommended for men and women with a genetic basis for their thinning hair
Usage:
Apply 6 sprays directly in the area of hair loss/thinning hair, twice per day. Only 5 sprays are needed if hair is thinning. Rub in the liquid evenly over the entire area and wash your hands with soap and water immediately after use. Do not rinse. Spectral DNC-N should be applied whether your hair has been washed or not. Shake before use. Days of Supply: Approximately 4 weeks
Ingredients:
Deionized Water, Propylene Glycol, PEG 40 Hydrogenated Castor Oil, Pyrrolidinyl Diaminopyrimidine Oxide, Glycerin, Adenosine, Lactic Acid, 2,4-Diaminopyrimidine Oxide, Hydroxypropyl Guar Hydroxypropyltrimonium Chloride, Polysorbate 60, Procyanidin B2, Sophora Flavescens, Caprylyl Glycol, Copper Tripeptide 1, Phenoxyethanol, Phospholipids, Retinol, Myristoyl Pentapeptide-17